125x125 Pub Ready, 2 Colomnes, Blanc, Magazine, Premium, Video, Wordpress 2.8, Wordpress 2.9, Wp 2.7, Wp themes, sidebar a droite, widget ready
février 19th, 2010
Thème Wordpress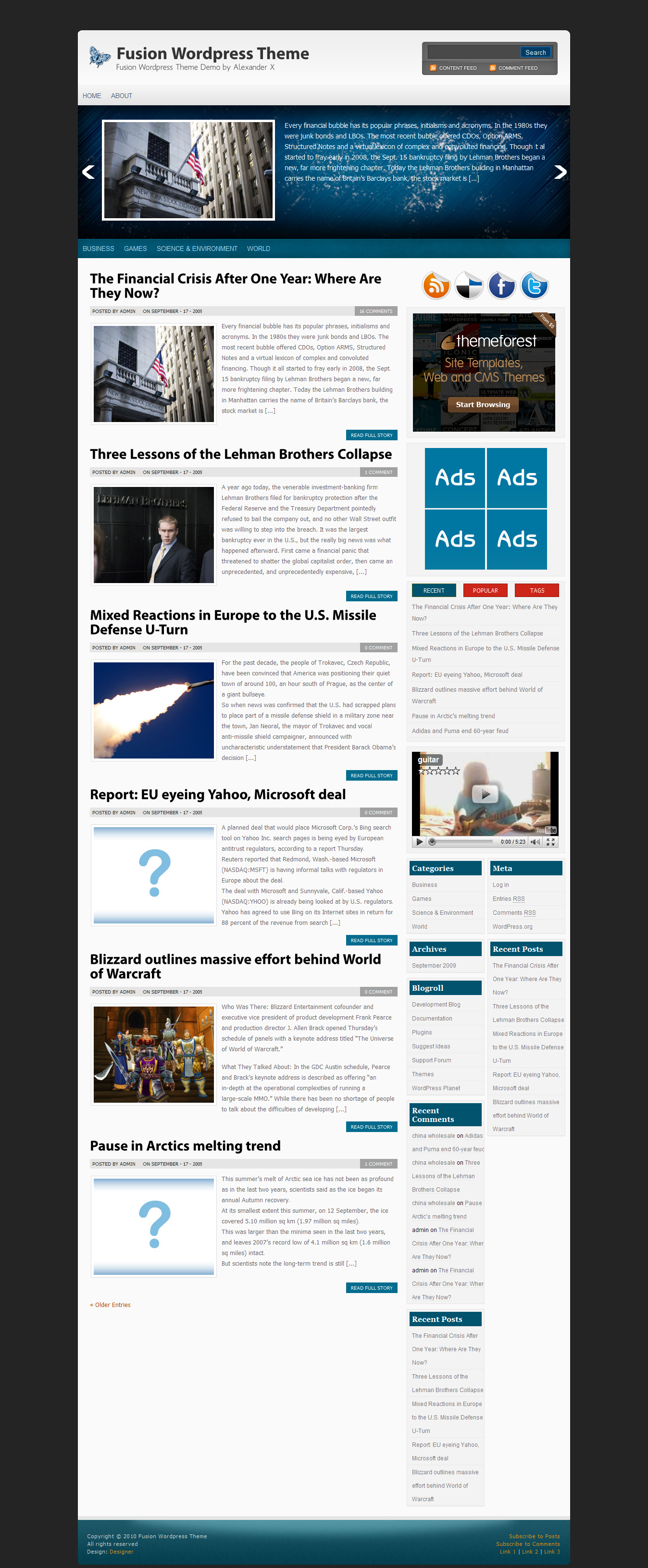 Un excellent thème Wordpress Magazine gratuit nommé Rusty Metal.
A Tester d'urgence
DEMO Rusty Metal | Download Rusty Metal| Site Editeur
Themes Proches
One Response to "Theme Wordpress Magazine Gratuit : Rusty Metal Plate of Azures"
laurent Says:
avril 30th, 2010 at 16:33

Bonjour,

Je travaille actuelement a mettre ce theme en place et je le traduit en francais. J'ai remarqué un probleme cependant: les titres des article n'acceptent aucun caracteres spéciaux type accents, apostrophes, etc…je me démène depuis un moment a convertit tous les fichiers en utf8 sans bom mais rien y fait.
Quelqu'un aurait une solution?
Leave a Reply